Lani's Healthy, Happy and Fit Club
Healthy, Happy and Fit Club – aka Plant-Based Journey Adventurers – was created for you, no matter what stage of your health, fitness, or step along the journey of lifestyle transformation you find yourself today.
Maybe you've already made some progress.
Maybe you've had roaring success.
Or maybe you are finally ready to make the leap to becoming healthier, more energetic, and get your body – and life -back.
Healthy Happy and Fit Club is my entry level of membership and a great way to have ongoing access at a very affordable rate.
I'll be your coach-on-call
On a regular basis, you'll be on the phone with me live for strategies, success tips, and solutions to your health, nutrition, fitness, energy levels, and weight loss challenges. You'll get my expert advice about whole-foods plant-based eating, activity and workouts, and that all-important motivation and mindset about it all.
Grab your Healthy Happy and Fit Club Membership NOW.
And don't worry if you can't make it to the call LIVE, all calls are recording for your convenience. And you can cancel at any time.
"I use Lani's Healthy Happy and Fit Club as a reference for insightful information. I consider it one of my few go-to sources."
There is so much information existing about Whole-Food Plant-Based living that it is mind boggling!   I feel very fortunate to have access to this group of highly motivated people.   Lani focuses on information that is and has been helpful  to my journey since we first met.  .. And she is a lot of fun!
Janice Bird, KY
Here's What You Get as a Member of Lani's Healthy Happy & Fit Club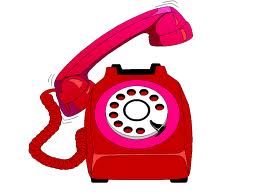 Regular training calls with Lani.  Hot topics, LIVE Q & A, and special guests
Though webcast access will usually be provided, all you need is a phone. No software or internet required.  Call dates and times will be announced in advance of each call so that you can plan ahead.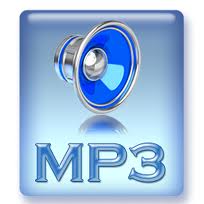 A full recording of each call as a digital MP3 is emailed to you after each call, so you can download it and enjoy in your success library for years to come.

BONUS: As a welcome gift, you'll get 3 gift audios samplers from previous TeleClasses so you can get started right away. You can download these instantly once you join.
Sampler #1: "Low fat food prep tips: Straight from my kitchen to yours!" (45 min): How I prepare yummy meals, full of color and nutrition, without spending a boatload of time. Steam fry, carmelize, savory sauces from plain veggies, sexing up your grains and potatoes, PLUS finding hidden fats in food labels.
Sampler #2: "Higher Assets, Fit Quickie™ #9: Lani takes you right through this powerful targeted lower body shaper, from warmup to final stretch – yours for a beautiful 'backyard' (20 min). Get ready to feel your seat change within minutes.
Sampler #3: A powerful passage from one of this year's all-time favorite FitDream Fusion Inner Circle Calls, "What's Holding You Back? A Message From Your Inner Bottle" (10 min)
Healthy, Happy and Fit Club Membership
"Yes,  I'd like to join Lani's Healthy Happy and Fit Club
for just $19.97  $9.97 a month"
I understand for that low investment I'll enjoy regular coaching and training phone calls
with Lani.  I'll learn more about health, fitness, food plan and mindset topics – all designed
to help me to be successful in getting healthy, fit, and happy about it all.
I'll also receive access to digital recordings of each call that I can download, so I won't have to be
concerned with scheduling conflicts. Also, I will receive 3 FREE sampler audios from select
editions of Lani's Private TeleClasses calls instantly. I also understand I will receive a free
gift subscription to Lani's news updates, if Iam not subscribed already.

I understand I can cancel at any time and future charges will be immediately canceled.
Join us now!

You can be assured this online transaction is 100% secure and after your information is
received you will get an electronic receipt within just a few minutes.
"The HHF Circle beautifully brings together two of my passions!"
The HHF Circle beautifully brings together two of my passions: whole-food plant-based eating and fitness, a combination that affords optimal health and well-being, while allowing me to live my life in accord with my deepest values. I love having the opportunity to connect on a monthly basis with Lani and other likeminded enthusiasts of the plant-based lifestyle.
Lani is so accessible and knowledgeable, and so willingly shares her vast store of knowledge, gleaned over many years of study, personal experience, and, yes, trial and error! And the teleconference format is an added benefit for me in particular, as I live in a area of the country where advocates of this lifestyle are still relatively few and far between. I love having the opportunity to communicate with others and keep my finger on the pulse of the latest in plantbased nutrition and fitness, all without having to leave the comfort of my own home. Thank you, Lani, for all you do!
Julianne Rowland, TN