About Lani
Lani Muelrath, MA, is an award-winning health educator, professor, best-selling author, inspirational speaker, and TV host widely sought for her expertise in mindful, active, plant-sourced nutrition, vegan living.
Lani has been featured on CBS-TV, ABC-TV, Prevention magazine, USA Today, Huffington Post, The Saturday Evening Post, and NSPR. She created and starred in her own CBS television show, Lani's All Heart Aerobics, and has served as presenter and consultant for the Physician's Committee for Responsible Medicine, The Complete Health Improvement Project, and Plant Pure Nation.
Recognized as a thought leader and pioneer in the integration of vegan living, fitness, and mindfulness, Lani's approach blends plant-based nutrition with compassion, mind/body awareness, movement, and transformational techniques from mindfulness meditation practice. She has been teaching in health, fitness, and wellness for over four decades.
Lani has been vegetarian/vegan since 1973, when she also started teaching yoga and began a meditation practice. The ethical considerations of treatment of animals, the environment, and health were natural outgrowths of these practices. Her early studies in meditation took her to India on retreat several times. Since then she undertook the study of  Insight, or Mindfulness Meditation, which she has practiced for over twenty-five years. She has studied with some of the best-known leaders in mindfulness practices, such as S.N Goenka, Jack Kornfield, Sharon Salzburg, Joseph Goldstein, and Diana Winston.
Certified in Mindfulness Meditation Instruction and Plant-Based Nutrition from Cornell University, Lani is also an authorized Mind-Body Specialist and Behavior Change Specialist. Her multiple teaching credentials include Yoga, Physical Education, and Advanced Fitness Nutrition. Recipient of the California Golden Apple Award for Excellence in Instruction, Lani has been guest lecturer at San Francisco State University and is associate faculty in Kinesiology at Butte College, where her book has been adopted as required text. She has designed and implemented several college level courses in Health, Kinesiology, and Fitness.
Lani earned a Masters Degree in Physical Education from California State University Chico, where her Master's project was titled Integrating the Western Scientific Approach with Eastern Mystical Experience. Working in higher education and the private sector as a physical educator, teacher, nutrition counselor, and wellness coach, Lani realized that many people were not aware that behind their desire to get healthier, lose weight, improve their sense of confidence and ease, and overcome problematic behaviors, there lurked deeper issues masked by smoke screens and symptoms.
Having discovered through personal experience and training that mindfulness practices are a proven method of getting beneath the surface of these obstacles – thus helping one overcome negative patterns of thinking and behaving, by training the mind in a particular fashion –  she began introducing mindfulness meditation to her clients, naturally blending the three pillars of food, fitness, and frame of mind into her work.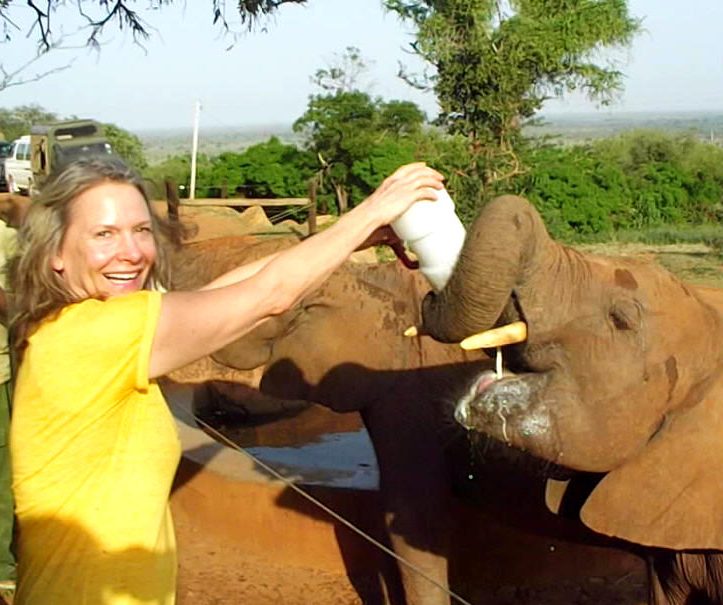 During much of this time, Lani also taught sixth grade for twenty years where she specialized in environmental education.  She and her husband Greg have traveled extensively as volunteer field biologists, working internationally with endangered animals such as sea turtles and albatross birds.
The Mindful Vegan: A 30-day Plan for Finding Health, Balance, Peace, and Happiness is Lani's third book, following The Plant-Based Journey: A Step-By-Step Guide for Transitioning to a Healthy Lifestyle and Achieving Your Ideal Weight, awarded Top Media Pick by VegNews Magazine, and Fit Quickies: 5 Minute Targeted Body-Shaping Workouts.
Lani lives in the Sierra/Cascade foothills in Northern California with her husband Greg, with whom she travels the world on wildlife advocacy projects and outdoor adventures trekking, hiking, bicyling, and scuba diving.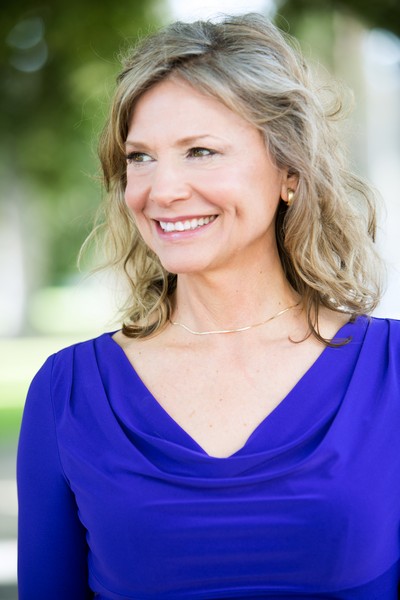 Lani Muelrath travels the world freely giving presentations on mindful, active vegan living to be an agent for positive change. Inform and inspire your event or group.
For booking inquiries or private sessions,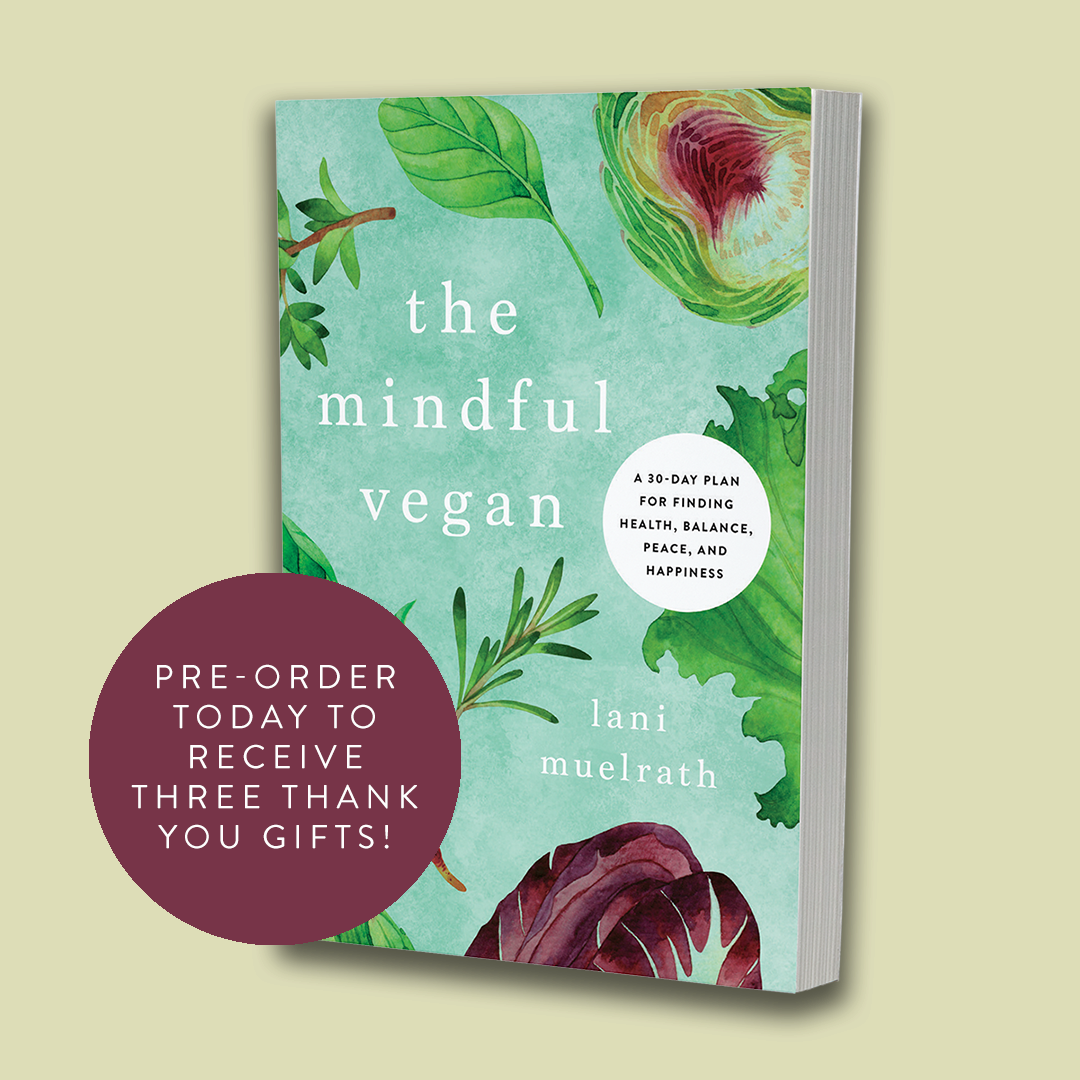 Something you might not know about me…
I have a long and colorful diet and exercise history. 30 years of constantly battling my weight, being at war with food and with my body, and not having the lasting success I craved, no matter what I did. My weight eventually climbed to a almost 190 pounds. That was over twenty years and roughly 50 pounds ago.
I'm one of those people with a genetic code set to gain weight easily. The good news, I found, is that with nutrition and simple exercise, you can alter the expression of those genes. But it wasn't until I dove into a mindfulness practice – the third pillar (food, fitness, and frame of mind are the three) – that my life transformed.  It is the essential element to putting the other pillars into successful implementation.  By allowing me to navigate under-the surface obstacles, as mindfulness practice does, all of the elements of healthy living came together.  Mindfulness has been linchpin for me.
Through mindfulness, by shifting attention to mindful living and practices, finding your naturally healthy body supersedes "weight loss". Learning that your body has it's own naturally-defended weight range and focusing on mindful living – rather than perpetuating body shaming or seeking a fantasy weight – brings a new ease and happiness.Turning your attention to navigating life's ups and downs with equanimity, and learning how to do so with mindfulness practices, transforms your life. Through this process, change happens from the inside out.
Credentials, Certifications, Degrees & Qualifications
Credentials, Certifications, Degrees & Qualifications
Certified Mindulness Meditation Instructor and Facilitator
Certified Mind-Body Specialist
Certified in Plant-Based Nutrition, Cornell University
Certified Behavior Change Specialist
Fitness Nutrition Specialist Advanced Credential, National Academy of Sports Medicine
San Francisco State University Kinesiology, Guest Lecturer
Golden Apple Award for Excellence in Instruction
Associate Faculty Butte College Kinseiology
Pilates-Based Instruction: Physicalmind Institute
American Council on Exercise Certification (ACE) since 1986
M.A. Physical Education, CSU Chico
B.A. Fine Arts CSU Chico
Physical Education Teaching Credentials, College and Secondary Level
Certified Online Instructor Training (COIT) certification, completed January 2007
Yoga Teaching Credential, State of California
Multiple Subjects Teaching Credential, State of California
Full-Time Faculty, Durham Unified Schools, Durham, CA 1989 – 2007
Some of the friends I've met along the way…
Click photo to view slideshow
Get More Juice for your Journey on the Blog