Bonus Gifts From Lani Muelrath
Bonus #1:  Free 40-page Preview of The Plant-Based Journey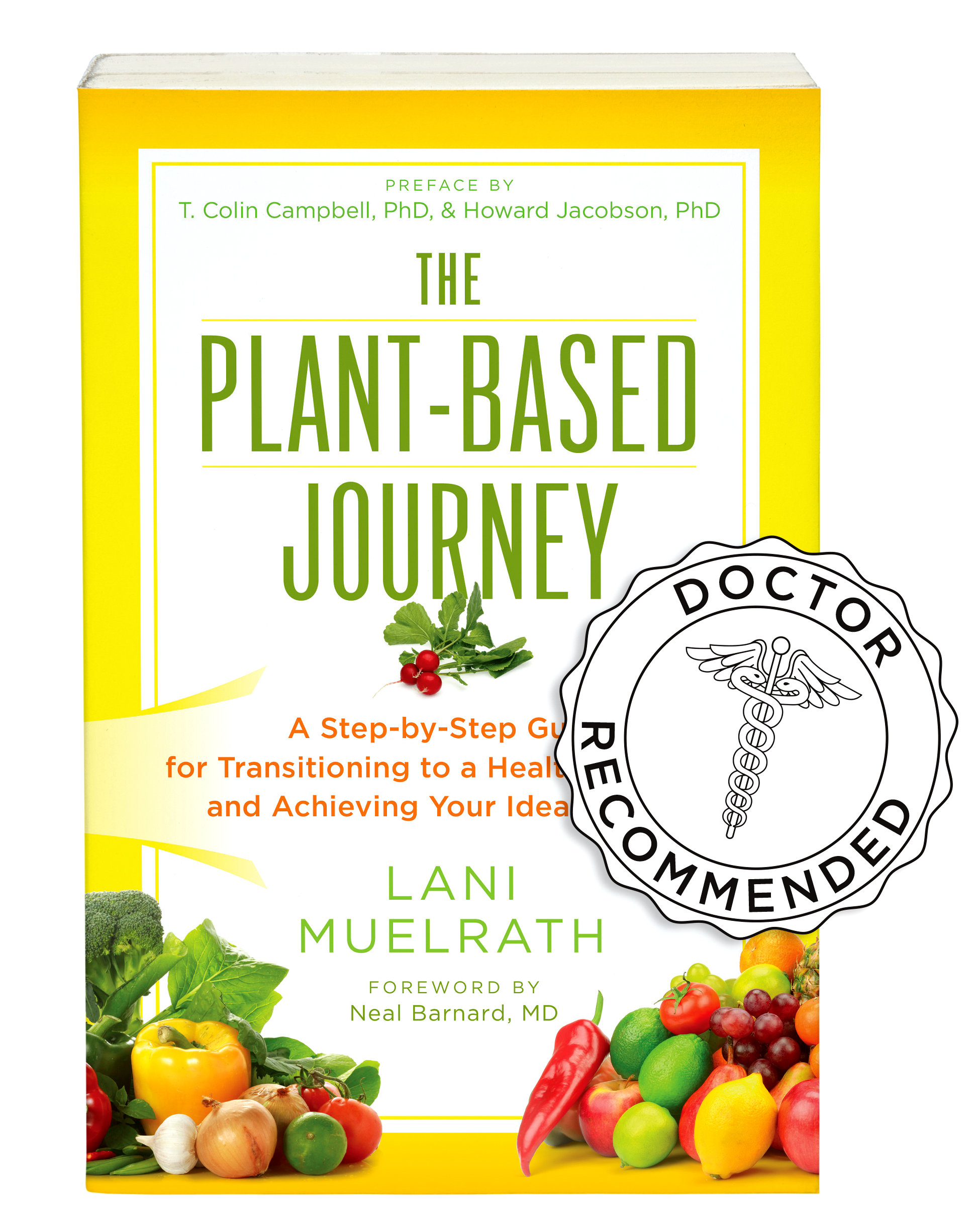 This is the page to sign up for your free preview of The Plant-Based Journey:  A Step-by-Step Guide to Transition to a Healthy Lifestyle and Your Ideal Weight . This doctor recommended and dietitian recommended guide has already gone into her third printing!
My fine publisher BenBella Books has made a review available so that you can start reading Journey NOW! In this exclusive preview – about 40 pages long  – you will discover:
The Preface, by T. Colin Campbell, PhD, author of The China Study, and Howard Jacobson, PhD, co-authors of Whole:  Rethinking the Science of Nutrition.
The Foreword, by Neal Barnard, M.D.
The Introduction and Chapter One, by yours truly, which introduces the 5 Steps of the Plant-Based Journey, dives into the 'whys' and gets those plant-based journey juices flowing.
---
Bonus Gift #2: "7 Sauces That Add Sizzle to Your Plant-Based Plate"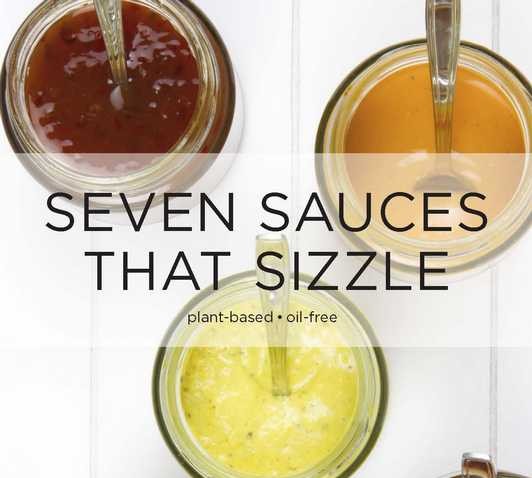 This downloadable pdf includes seven of my favorite, simple recipes for adding pizzaz to your plant-based repasts.
The link to download this pdf is included in the followup email you will receive upon placing your gift request in the form below.
There just wasn't room for these recipes  in The Plant-Based Journey – but that doesn't mean we couldn't get them into your hands!  Plant-based and oil-free.
Includes my Sage Advice Mushroom Gravy, Green Garlic Sauce, Peanut-Lime Sauce, Ginger-Miso Dressing, Vegan Sour Cream, and Roasted Red Pepper Sauce.
Turn heads and win hearts and palates with this assorted can't-miss collection!
You will also receive a subscription to Lani Muelrath's newsletter – Juice for the Journey – with inside info, important announcements about her upcoming book The Mindful Vegan: A 30-Day Plan for Finding Health, Balance, Peace, and Happiness, and updates – and you can unsubscribe at any time.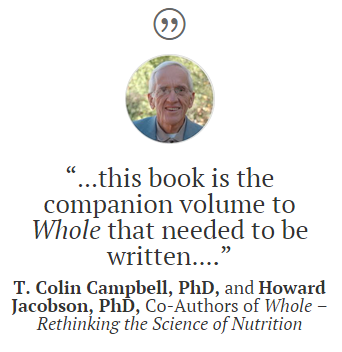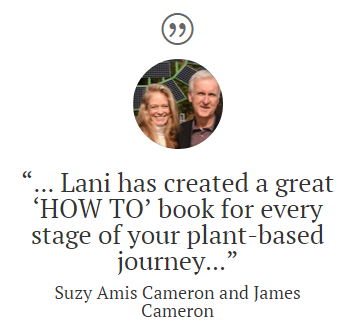 Excerpt from the Preface by T. Colin Campbell and Howard Jacobson
The Preface by Drs. Campbell and Howard Jacobson captures so well the heart of Journey's message.  Here's a tiny peek: …
When my Whole contributing author and co-writer of this preface, Howard Jacobson, told me that Lani Muelrath was working on the book you now hold in your hands, I knew it was the companion volume to Whole that needed to be written.
Lani has been on the plant-based journey far longer than we have (decades, in fact, before I coined the phrase "whole food, plant-based" to describe more accurately than "vegan" the dietary pattern shown to promote individual and global well-being). As she humbly writes, she's made all the mistakes so you don't have to. It's one thing to have a guide who's already mastered the path you're about to walk; it's another thing entirely when that guide has devoted herself to understanding how and when and why people succeed and how, when and why they stumble. 
Lani's own transition to a whole food, plant-based lifestyle and subsequent health, energy, and fitness are admirable and instructive. But it's her experience coaching thousands from initial awakening to unconscious competence that makes her a powerful partner on your own plant-based journey. As researchers, we have long love affairs with valid data and validated theories. We're happy to report that this book contains both.
Not only has Lani scoured the medical and nutritional literature to present her case for a plant-based diet, she has also devoured the literature on habit formation and behavior change, exercise physiology and brain function, and psychological processes of decision making. The most useful data, however, comes from Lani's own research. She surveyed over 1200 people at various stages of the plant-based journey, to discover what they found helpful, what strategies did and didn't work, and what advice they'd give to someone just about to take the first step.
If you are just starting out, or finding yourself struggling to eat in accord with your knowledge and your values, or looking to take your plant-based game to the next level, The Plant-Based Journey is your new best friend…"* …and lots more.
Grab your free personal copy of the Preview now and enjoy the entire preface – (which also spills some interesting details about the journey of The China Study!)