Resources page for

The Plant-Based Journey:

A Step-by-Step Guide for Transition to a Healthy Lifestyle and
Achieving Your Ideal Weight
In The Plant-Based Journey, you were invited to navigate to the Resources page for books, trusted online resources, more recipes and other support for your plant-based  journey.
This is that page! As this is a living resource, content will be added on an ongoing basis – you are invited to visit this page for updates.
The basic shopping list from The Plant-Based Journey
This shopping list, based on the contents of my own refrigerator and pantry, will get you started stocking your own plant-based kitchen. It is not necessary to rush out and procure everything on this list, by any means! Let your plant food arsenal grow right along with plantifying foods you are already familiar with and the templates and recipes you start to make.  from The Plant-Based Journey
Download the pdf of the Shopping List from The Plant-Based Journey 
Plant-Based Health and Nutrition Books
The Plant-Based Journey
Whole: Rethinking the Science of Nutrition, T. Colin Campbell and Howard Jacobson, BenBella, 2013
The China Study, T. Colin Campbell and Thomas M. Campbell II, BenBella Books, 2006
Prevent and Reverse Heart Disease, Caldwell B. Esselstyn Jr., Avery Trade, 2008
The Blue Zones
Becoming Vegan
The Starch Solution, John McDougall, Rodale, 2013
The Pleasure Trap
Breaking the Food Seduction
The End of Overeating
Food Choice and Sustainability
The Food Revolution, John Robbins, Conari Press, 2010
Healthy Eating Healthy World, J.Morris Hicks, Benbella, 2011
Why We Love Dogs, Eat Pigs, and Wear Cows
Forks Over Knives, edited by Gene Stone , The Experiment, 2011
Skinny Bitch
Power Foods for the Brain
The Complete Idiot's Guide to Plant-Based Nutrition
Dr. Neal Barnard's Program for Reversing Diabetes, Neal Barnard, M.D., Rodale Books, 2008
The Low-Carb Fraud, by T. Colin Campbell with Howard Jacobson, BenBella, 2014
The Vegiterranean Diet, Julieanna Hever, 2014
The Empty Medicine Cabinet, Dustin Rudolph PharmD., Pursue A Healthy You, LLC, 2014
21-Day Weight Loss Kickstart, Neal Barnard, MD, Grand Central Life and Style, 2013
Fit Quickies: Five Minute Targeted Body-Shaping Workouts, Lani Muelrath, Penguin/Alpha 2013
Building Bone Vitality, Amy Lanou and Michael Castleman, McGraw-Hill, 2009
Breaking the Food Seduction, by Neal D. Barnard and Joanne Stepaniak, St. Martin's Griffin, 2004
Salt, Sugar, Fat, by Michael Moss, Random House, 2014
The End of Overeating, David A. Kessler, Rodale, 2009
The Pleasure Trap, Douglas J. Lisle and Alan Goldhamer, Book Publishing Company, 2006


Environment and Beyond

Food Choice and Sustainability, Dr. Richard A. Oppenlander, Langdon Street Press, 2013
Mad Cowboy, Howard Lyman, Scribner, 2001
Diet for a New America, by John Robbins, HJ Kramer/New World Library, 2012
Eating Animals, by Jonathan Safran Foer, Back Bay Books, 2010
Why We Love Dogs, Eat Pigs, and Wear Cows, by Melanie Joy, Conari Press, 2011
Farm Sanctuary, Gene Baur, Touchstone, 2008
Veganomics, Nick Cooney
Plant-Based Cookbooks
Plant Pure Nation
Plant-Powered Families, Dreena Burton, Benbella, 2015
The Prevent and Reverse Heart Disease Cookbook, Ann Crile Esselstyn and Jane Esselstyn, Avery Trade, 2014
The China Study Cookbook, LeAnn Campell, Benbella, 2014
Unprocessed, Chef Aj and Glenn Merzer, CreateSpace Independent Publishing, 2011
Happy Herbivore Abroad, Lindsay S. Nixon, Benbella, 2012
The New Fast Food, Jill Nussinow, The Veggie Queen, 2011
Artisan Vegan Cheese, Miyoko Schinner, Book Publishing Company, 2012
The Homemade Vegan Pantry, Miyoko Schinner, Ten Speed Press, 2015
Kitchen Divided, Ellen Jaffe Jones, Book Publishing Company, 2013
Websites:
Plant-Based Research: plantbasedresearch.org
PubMed.gov (US National Library of Medicine National Institutes of Health)
Complete Health Improvement Project: chiphealth.com
Films
Forks Over Knives
Fat, Sick, and Nearly Dead
Cowspiracy
Getting Started on the Plant-Based Journey
Here is a tiny sampling of the robust collection of articles to get you going, right here, right now, on the plant-based journey blog.
Stuck Along the Way?
Rest assured that success is never found at the end of an unwinding path.  There are always twists and turns along the way.  And remember that it is the cracks in the wall that let the light in.  In Testimonials, become inspired by the experiences of others who have struggled and found success.
Here are some articles right here that may be just the thing to get you moving forward again:
These Key Articles are Perfect for Sharing Some Plant-Based Basics
If you've been on the journey for awhile, you are well aware that some questions and comments that seem to present themselves over and over again.  Such as "Where do you get your protein?" and "Where do you get your calcium?" and "I could never give up my comfort foods!", and "Where do you get your protein?" (again).
As a matter of fact, you may start to feel like you need to be a dietitian, nutritionist, doctor, and gourmet chef all at once!  And being presented with these questions over and over again can seem annoying.
If so, then I suggest you shift your position to one of "happy to share".  Some people will ask questions about your food plan in combative fashion.  While this can create instant discomfort on your part, realize that simply by making a different, healthier choice, some people feel uncomfortable and defensive about their own choices.  It really has nothing to do with you.  And these can be opportunities to share information and plant seeds.  As long as you remain somewhat detached from the outcomes, and share in the true spirit of sharing, you can have completely different outcomes.
While you don't need to be the doctor or dietitian, it is good to be armed with a few basic facts about plant-based nutrition.  But beyond that, simply be prepared to share resources so that the truly curious can investigate for themselves.
Share these helpful articles to help inform others on the answers to the common questions.
Discover Simple Recipes
In addition to the recipe templates and easy food prep ideas in The Plant-Based Journey, you'll find several of my favorite recipes right here on the blog along with:
Get Social!
Click any of the links in the left margin of this page here to spark the conversation about a plant-based lifestyle on your social network.
Scan the headlines of my blog for topics that juice up your journey and share a reflection. Or just grab the headline and paste it as a Tweet! Instagram a recipe photo or share a success story on Facebook.
Storytelling inspires, so find a story you'd like to tell, with any of the info here on my website.
Get Great Tips Directly into Your Inbox!
Stay connected with ongoing support, education, inspiration and insights about plant-based, active, mindful living – juice for the journey –  by joining my newsletter list.
Get the FREE Special Report:
4 Simple Steps to Halt Creeping Weight Gain – and Feel Better in Your Clothes Today!
Are you finding it harder and harder to control your weight the more years you live? Or are you simply finding it impossible to budge that last nagging bit of poundage? 
4 Simple Steps to Halt Creeping Weight Gain – and Feel Better in Your Clothes Today is my free special report with specific strategies you can use today.
Hit Your Target with Bootcamp Mind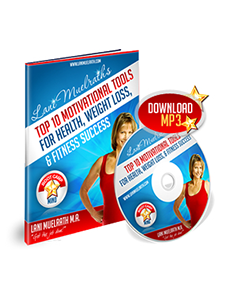 In my coaching programs and courses, the importance of mindset and gaining some degree of mastery over habits of thinking is emphasized. They are an indispensable part of the process of shifting your mind and changing your body – transforming your life.  Because these elements are so important to your success, I created Boot Camp Mind™.
With Boot Camp Mind, I've taken my Top 10 Motivational Tools forHealth, Weight Loss & Fitness Success and created a 10 part course of study for you.  You can take the words "healthy"and "weight loss" and replace them with any or all words that connect most personally for you: weight loss, physical confidence, the vitality of being fit – because when it comes to motivation and mindset for success, they are all on the same page.
Boot Camp Mind™ is a ten-week program that you complete in the privacy of your own home.  To find out more about Boot Camp Mind, click here.
Get More Juice for the Journey on the Blog