The following is a clickable list of recipes from the McDougall Newsletters that 
do not comply
 with the
Maximum Weight
Loss
(MWL) guidelines.   Appreciation to Letha for compiling this list.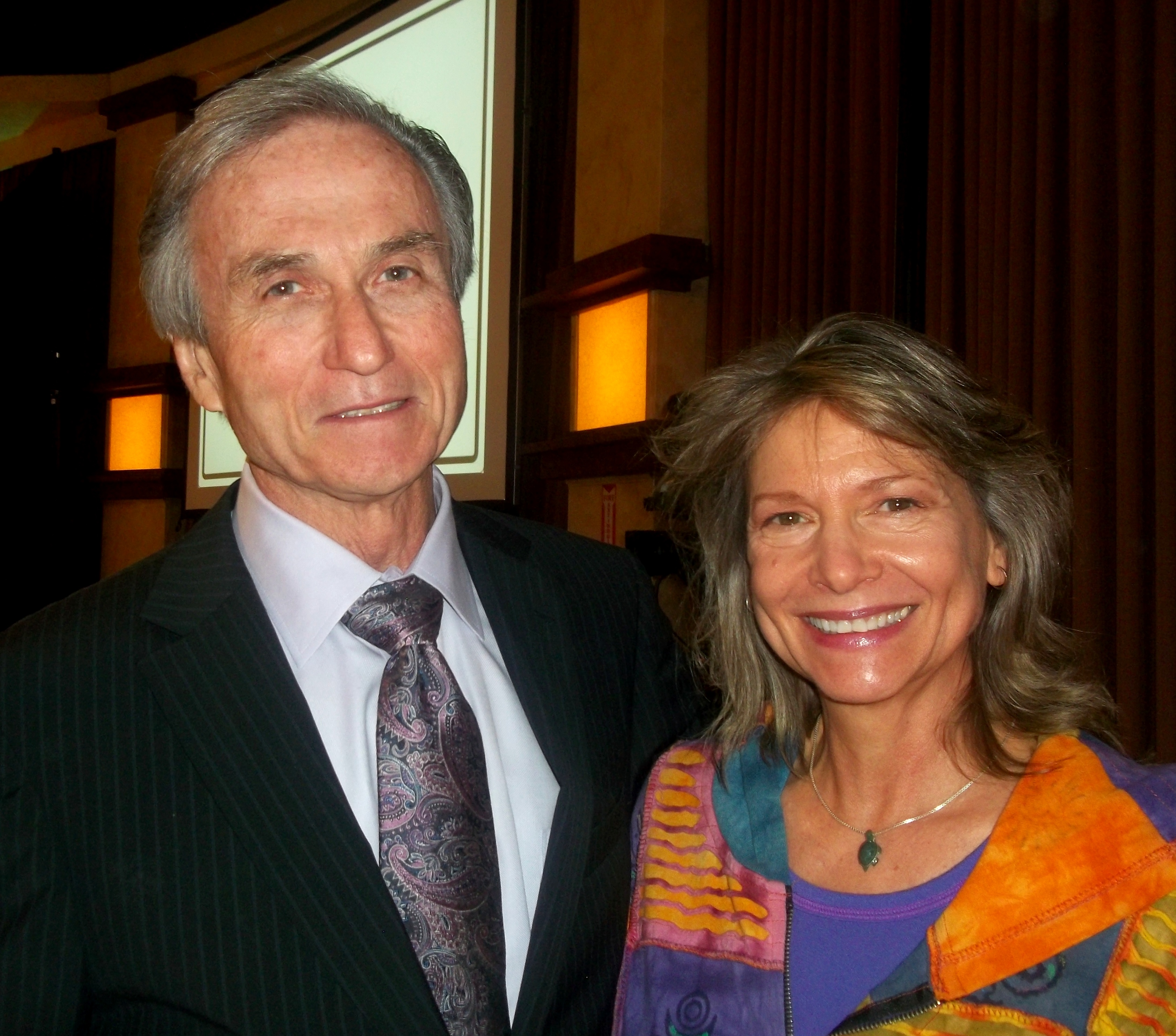 For recipes that are compatible
with the
McDougall Maximum Weight Loss plan
, click here:
500 recipes for McDougall Maximum Weight Loss Plan
Snacks & Desserts
Chocolate Decadence Pudding 
Chocolate Delight 
Baked Rice Pudding 
Apple Crisp 
Chocolate Cake 
Chocolate Frosting 
Pumpkin Pie 
Apple-Prune Crisp with Hazelnut Topping 
Fresh Fruit Cobbler 
Brownies 
Cashew Ice Cream 
Banana Ice Cream 
Wicked Chocolate Pie 
Lemon Tofu Cream 
Creamy Dessert Puddings 
Pineapple Upside-Down Cake 
Grilled Stone Fruit with Spiced Blueberry Zinfandel Reduction and Orange Blossom Cashew Cream 
Oatmeal Cookies 
Easy Brownies 
Greta's Gingersnaps with a Twist 
No-Bake Strawberry Pie with Chocolate Chunks 
Cranberry Cookies 
Pear-Cranberry Crumble 
Glistening Poached Pears 
Healthy Carrot Cake 
Lemon Maple Glaze 
Jellied Peach Jewels 
No-Bake Chocolate Peanut Butter Pie 
No-Bake Pecan Date Crust 
Chocolate Mousse with Raspberry Sauce 
Bread
Roasted Garlic Bread 
Power Loaf 
Pumpkin Muffins 
Banana Bread 
Cornbread 
Whole Wheat Biscuits 
Blueberry Muffins 
Fresh Corn Tortillas 
Banana Coffee Cake 
Salads
Vegetable Salad 
Avocado & Tomato Pasta Salad 
Cantaloupe Summer Salad 
Summertime Bread Salad 
Fiesta Mexican Salad 
Rainbow Salad 
Macaroni Salad 
Roasted or Grilled Portobello Mushroom over a Spelt Berry and Black Bean Salad with an Orange – Basil Cream 
Tangy Tempeh Salad 
Potato Salad 
Quinoa Salad with Lime-Cilantro Dressing 
Very Benevolent Caesar Salad 
Green Goddess Potato Salad 
Red Lentil and Bulgur Salad Balls in Lettuce Cups with Creamy Basil Dressing 
Oriental Pasta Salad 
Santa Fe Rice Salad 
Sauces, Gravies, Milks
Cashew Milk 
Creamy Avocado Sauce 
Golden Gravy 
Vanilla Cream Sauce 
Pesto 
Pasta Sauce Puttanesca 
Creamy Bean & Vegetable Topping 
Rich Brown Gravy
Cranberry Sauce 
Peanut Tofu Sauce 
Tahini Sauce 
Mushroom Sauce 
Creamy Golden Gravy 
Cilantro Pesto 
Taco Sauce 
Remoulade Sauce 
Spicy Dipping Sauce 
Raspberry Sauce 
Fat Free Golden Gravy 
Bryanna's Fat Free Vegan Brown Gravy 
Poultry-type Gravy 
Entrees
Thai Noodle Stir-up 
Mexican Rice Casserole 
Potato Boats 
Tacos 
Baked Mexican Pasta 
Texas Barbecue Wrap 
Spicy Garbanzo Pinwheels 
McDougall Wrap 
Chili Garlic Tofu Cubes
Louisiana Red Beans & Rice 
Roasted Mashed Potatoes 
Pasta Supreme 
Tamale Pie 
Creamy Bangkok Noodles 
Thai Noodle Stir-up 
Great Barrier Reef Gnocchi 
Heather's Pasta & Fagioli 
Bean Enchilada Casserole 
Bean Burritos 
Pizza 
Lasagna 
Soy Sloppy Joes 
Red Lentil Surprise 
Potato Enchiladas 
Polenta Triangles with Roasted Red Pepper Relish 
Barbecue Tofu Wraps 
Reuben Sandwiches 
Quick Tamale Pie 
Tofu Loaf 
Yukon Stuffed Peppers
Thai Noodles 
Baja Vegetable Wraps 
Mexican Pasta Surprise 
Polenta with Black Beans and Mango Salsa 
Easy Taco Casserole 
Holiday Stuffed Pumpkin 
Nutty Soft Tacos 
Polenta Torte 
TOFU TVP 
Bean Tacos 
Taco Salad
Mexican Baked Sweet Potatoes 
Mexican Bean Stew 
Mexican Bean Enchiladas 
Mexican Pizza 
Fresh Spring Rolls 
Bean & Corn Enchiladas 
Spinach Lasagna 
Ginger Hoisin Rice Noodles with Veggies 
That 70s Rice 
Baked Pumpkins or Squashes with Wild Rice Stuffing 
Vegan Tamales 
Potato Artichoke Casserole 
Mexican Picadillo Wraps 
Baked Penne Florentine 
McVeggie Burgers 
Garbanzos a' la King 
Asian Noodles 
Mushroom Stroganoff 
Tofu Tacos 
Creamy Pasta Primavera 
Tex-Mex Bean Burgers 
Spinach Pesto Fettuccine 
Tropical Couscous 
Sweet Corn Tomalito 
Colcannon Irish Potatoes with Cabbage 
Corny Vegetable Torte 
Vegetable Orzo 
Crockpot Pizza Potatoes 
Tofu Vegetable Patties with Mushroom Sauce 
Cheezy Baked Macaroni 
Quick (No-Quesa) Quesadillas 
Falafel Wraps 
Tamale Burgers 
Fettuccine in Cream Sauce with Summer Vegetables 
New Tamale Pie 
Fresh Tomato Wraps 
Tamales 
Sweet and Spicy Soba Noodle Stir-Fry 
Moroccan Harira 
Chicago Diner Burger 
Crabby Mini Cakes with Remoulade Sauce 
Pumpkin Gnocchi 
Rice & Bean Wraps 
Rainbow Skillet Hash 
Guacamole Bean Tacos 
Couscous and Greens 
Stuffed Potato Boats 
Potato Enchiladas 2 
Hummus Wraps 
Fat-Free Karei-Rice (Japanese-style Curry Rice) 
Bryanna's Italian Polenta, Bean, and Kale Slices 
Vietnamese-Style Stuffed Grape Leaves 
Easy Macaroni and Cheeze 
Spicy Southwestern Tofu Burgers 
Tex-Mex Pasta 
Baked Eggplant Casserole 
Holiday Stuffing 
Maple Mashed Sweet Potatoes 
Stuffed Mushrooms 
Hoisin-Tofu Lettuce Wraps 
Herb & Garlic Croutons 
Roasted Mushroom and Chard Stuffing 
Dips, Spreads, Salsas, & Dressings
Spicy Vegetable Bean Dip 
Walnut Dressing 
Avocado Salsa 
Tofu Sour Cream 
Tofu Chili Cream 
Cilantro-Garlic Aioli 
Savory Pate 
Creamy Yogurt Dip 
Creamy Ceasar Salad Dressing 
Spinach Dip 
Mushroom Spread 
5 Layer Bean Dip 
Creamy Ranch-Style Dressing 
Creamy Garlic Dressing 
Tofu Island Dressing 
Creamy Cilantro Garlic Dressing 
Eggless Egg Salad 
Tofu Mayonnaise 
Creamy Cilantro Garlic Dressing 
Creamy Chili Dressing 
Vegan Tofu Mayo 
Tofu Dips 
Peanut Dressing 
Tofu Sour Cream 2
Caesar Salad Dressing 
Corn Butter 
Basic Hummus 
Tomatillo and Avocado Salsa 
Green Chili Orange Dressing 
Susan's Lite Goddess Dressing 
Red Pepper Aioli 
Peanut Ginger Dressing 
Tofu Citrus Dressing 
Mock 1000 Island Dressing 
Homemade Low-Fat Vegan Mayonnaise 
Creamy Basil Dressing 
Gazpacho Verde Salsa 
Lemon Scented Spinach Spread 
Creamy Soy Dressing 
Breakfast
Veggie Benedicts 
French Toast 
Banana Pancakes 
Scrambled Tofu 
Breakfast Burritos 
Spinach Frittata 
Fluffy Pancakes 
Overnight Steel-cut Oats 
Breakfast Pizzas 
Baked Oatmeal Casserole 
Stella Blues Tofu Scramble 
Potato Pancakes 
No-Huevos Rancheros 
Almond French Toast 
Griddle Cakes 
Baked French Toast 
Pancakes 
Chai-Spiced Oat Crepes with Grilled Mangos or Nectarines and Citrus-Almond "Ricotta" Filling 
Soups, Stews, & Chilies 
Tortilla Soup 
Cream of Mushroom Soup 
Golden Bean Stew
Creamy Corn Soup 
Summer Corn Chowder 
Fall Garden Bounty Soup 
Tunisian Sweet Potato Stew 
Hearty Chili 
Black Bean Chili 
Minestrone Soup 
Festive Pumpkin Stew 
White Bean Chili 
Tortilla Soup with Crispy Strips 
Mexican Bean Soup 
Butternutty Soup 
Quick Mexican Chili 
Butternut Squash Soup 
Vegetable Udon Soup 
Moroccan Red Lentil Soup 
Chili with Yams 
Mexican Vegetable Soup with Cilantro Pesto 
Miso Soup 
20 Minute Chili with Glazed Tempeh 
Chocolate Chili 
Farmhouse Stew 
Pasta Fagioli 
Noodle Soup 
Carrot Cream Soup with Basil-Mint Swirl 
Skillet Gardener's Pie 
White Miso Soup 
Potato and Kale Soup 
Curried Cauliflower Soup 
Vegetable Soup 
Vegetable Udon Soup 
Lima Bean Soup 
=====================================
About the MWL and Non-MWL list of recipes from the McDougall Newsletters.
On the MWL list I did not include recipes that had pasta, bread, tortillas, tofu, soy milk, nuts, peanut butter, tahini, sesame oil, flour, fruit juice or more than a tiny amount of dried fruit.
I did include recipes with corn starch and couscous because there are recipes with those ingredients in the MWL Program book. I included a couple of recipes with sugar on the MWL list even though McDougall recommends only using sugar on the surface of food in the MWL book.
In the MWL book McDougall specifically says to avoid soy milk but he lists fat free soy milk & rice milk as an acceptable milk substitute. So when I saw soy milk listed in a recipe I considered it not MWL. If it listed 'soy or rice milk' I considered it MWL.
If there was a Non-MWL ingredient in the recipe's ingredient list with (optional) after it, I did not include it on the MWL list. However, if in the hints it suggested adding a Non-MWL ingredient when serving the dish (such as a spoonful tofu sour cream on your chili or serving a soup with crusty bread) I kept it on the MWL list.
Many of the non-MWL recipes could easily be converted to MWL by changing just one ingredient. Like changing the soy milk to fat free soy milk, or the tofu to beans, the pasta to brown rice, or leaving out the optional nuts or olives.
As a final disclaimer, I made these lists as a helpful tool for myself and to share with other McDougallers. The two lists have nearly 500 recipes and I would not be surprised if I made an error or two when compiling the list. So please use your own judgment when deciding if a recipe would help you meet your health goals. Best wishes.
Letha