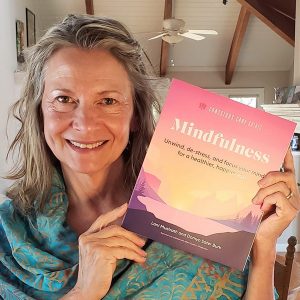 The Covid-19 lockdown was barely born when my literary agent was approached by Random House/Penguin/DKBooks. 
They wanted a popular mindfulness book that they had previously published revised and updated.  And they wanted yours truly to do it.
During my research for The Mindful Vegan (BenBella Books, 2017), I had studied, reviewed, and read many works on mndfulness.  Yet this particular title had not come across my radar.  
So before accepting the task, Random House sent me a copy of Mindfulness. I wanted to make an informed decision.  After all, I had no idea what personality or perspective might already be baked into the book.
As it turned out, I was absolutely delighted with the first edition of Mindfulness – and with the publisher's invitation!  I could easily envision the revisions and updates. For example, since Mindfulness had first come out, there is greater public sophistication and understanding about mindfulness and meditation.  There are at the same time stereotypes and encapsulations of the topic of mindfulness that I was eager to shed light on and set straight.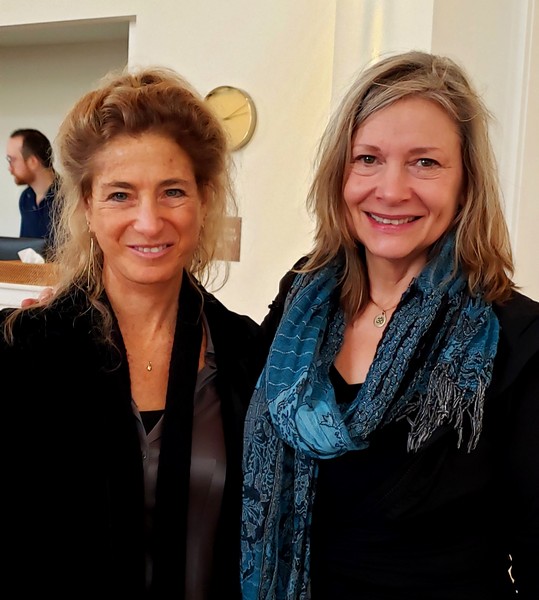 Assisting Tara Brach at a mindfulness retreat at Spirit Rock, Marin, early 2020 and pre-pandemic (above)
From the cover of Mindfulness  Unwind, de-stress, and focus your mind for a healthier happier you…(right)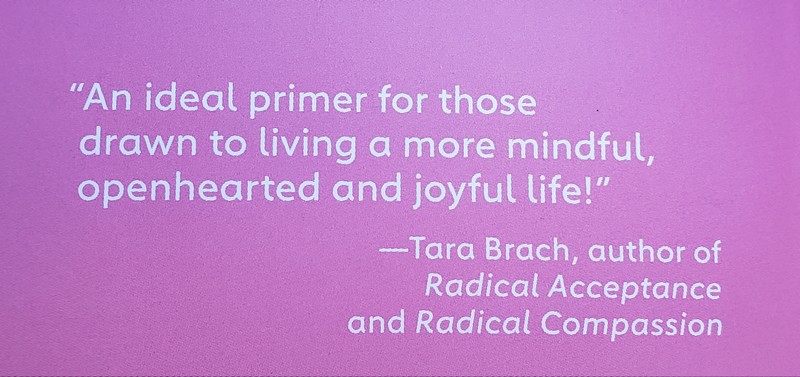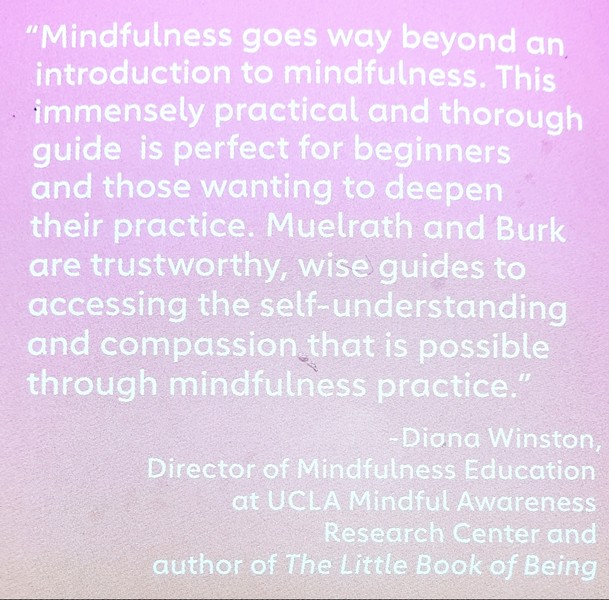 You might be curious about how Mindfulness  Unwind, de-stress, and focus your mind for a healthier, happier you is different from The Mindful Vegan., my book released in 2017.
The Mindful Vegan,a 30-Day step-by-step plan for mindfulness training, centers heavily around our relationships with food, eating, and our bodies. 
With Mindfulness, I take another  approach. Through simple explanations, checklists of factors and aspects of mindfulness, I have provided, along with my co-author Domyo Sater Burk, a comprehensive model of how to become more conscious and attentive to your patterns of thought, feelings, and body. Mindfulness  Unwind, de-stress, and focus your mind for a healthier, happier you is now part of  the Conscious Care Guides collection from the Random House.
One important element is clarification of origins of these practices and the importance of our behaviours in cultivating happier, less stressed lives.  These include our actions, livelihood, what we say and how we say it, our intentions, effort, and mindful practices in our daily life.  Ultimately, we aspire to the greater happiness – happiness for not only ourselves, but for all.  This is baked into the best we can expect to realize through mindfulness practices.
My own mindfulness practice has evolved since taking up the practice nearly thirty years ago.  It takes awhile to ripen these things, doesn't it?  The more time that passes and the more life experiences I have, the greater the field of inclusion for all things mindful. 
And the clearer and clearer it becomes that how I do everything in my daily life, thoughts, words, and actions are the real training ground for a happier life and better world for all.
For example.  One aspiration that I have is to more often follow through on considering things I might say through the lens of the ancient practice of  is it kind, is it true, is it necessary, and is it timely.  Four filters that I must admit much of the time I forget to consider, and I have a long way to go.  I will react through habits, pre-conceived notions, a desire to get-my-own way, or just be right.  Yet mindfulness practices help me to be more present and mindful in the moment of each conversation, so that I can respond more skillfully. 
This simply makes everything better for everyone.  We all come away happier.  And isn't that, after all, the point?
Please let me know your thoughts, if you get a chance, about Mindfulness  Unwind, de-stress, and focus your mind for a healthier, happier you if you have had a chance to read her.  It is my fervent wish that you gain as much insight, happiness, and joy out of this reading experience as it is my intention for you to experience!
Love,