Though it was difficult to leave our Magalia house that served us well for 43-years, here we are!
Greg captures the new environment in which we now find ourselves – in the Sonoma Mountains –  in this video.
We are overwhelmed by the natural beauty of the oak and redwood forest. Then there's the marsh.  As you will see in the video, it is a short walk out our back door. When we bought this house we bought 1.5 acres, but in actuality we gained 5,000 – that is the reach of the wildlands in the state park just beyond our gate.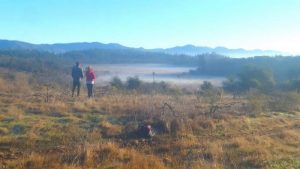 The wildlife is so abundant that we can fill entire days absorbed in the world of the birds that inhabit the beautiful oak forest above our flagstone patio and stone garden (which rapidly becomes a moss/fern garden with a light rainfall).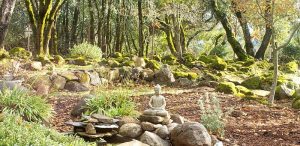 We all have lots to share with eachother on the heels of year 2020, haven't we?  Will leave more for another time.  For now, I hope you enjoy a few minutes of the peace, quiet and full-of-life beauty of the wild just outside our door.
Thinking of you with all love and sincerest wishes for a new year of peace, health, and happiness!