Right on the heels of last week's Diary of A Mini-Fast I got buckets of emails asking for play-by-play of a day of eating!
Happy to comply.  Here are the last 2 days:
Saturday Brekkie:
cranberry walnut bread w/ peanut butter and strawberry preserves
coffee
bowl of fresh grapefruit chunks
---
Saturday Lunch:
wholegrain artisan bread with avocado
salad w/carrots, apples, celery, walnuts, purp
le
onion, cilantro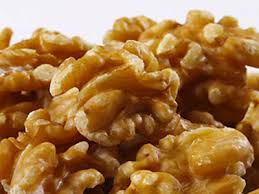 ---
Afternoon:
1/2 banana with gob of peanut butter
---
Saturday Dinner:
red beans with coconut cream and rice,
big pile of greens,
glass of red wine,

and cherry chocolate ice for dessert!
---
Sunday Brekkie:

orange chunks,

wholegrain waffle with blueberries, sesame seeds, walnuts, mple syr + soywhip :-)maple syrup and soy whip
---
Sunday Lunch:
sprouted bread w/ avocado & hummus,
salad: carrots apples edamame onion celery cilantro, sugar snap peas (this was sooo good yesterday I had to have it again!)

chunk of dk choc
---
Afternoon:
Apple with almonds and brazil nuts, decadent decaf drink
---
Sunday Dinner:
Red Wine

Big tossed greens salad

Bean enchiladas
There you have it!
Whew!  Putting this together, it took more time to gather all the images than write it out – just shows to go the variety, but doesn't it look yummy?
Remember, I eat only things that I like.  You may notice that there is lots of color and fiber in my eats.  Great for satiety, digestion, good energy, and staying trim!
And how were your eats this weekend?
Enjoy what you eat!
Lani
[widget id="newsletter_widget-1229747880″/]