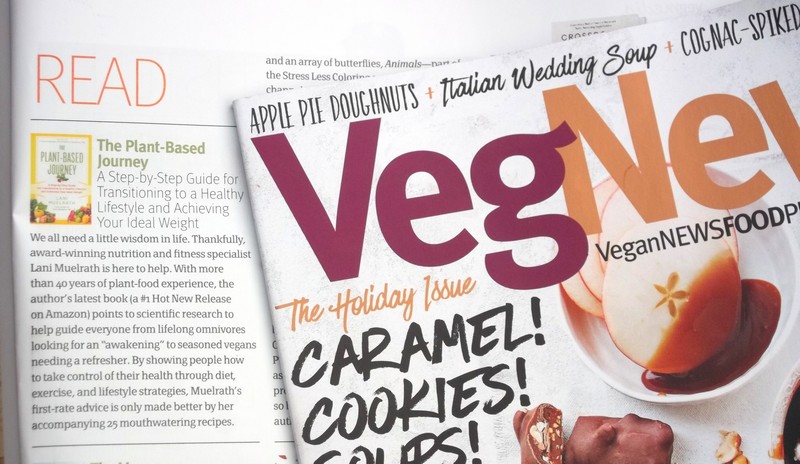 The Plant-Based Journey –
VegNews Magazine Best Books
A feature in VegNews is a dream come true for me, and marks an important rite of passage in Journey's journey.
In the November/December issue of VegNews, you'll find The Plant-Based Journey featured in the Top Media Picks for today's best books, blogs, and more.
I'll make it easier for you to read the review by pulling the content of the VegNews Magazine review for you into the box below:
The Plant-Based Journey:  A Step-by-Step Guide for Transition to a Health Lifestyle and Achieving Your Ideal Weight
We all need a little wisdom in life.  Thankfully, award winning nutrition and fitness specialist Lani Muelrath is here to help. With more than 4o years of plant-food experience, the author's latest book (#1 Hot New Release on Amazon) points to scientific research to help guide everyone from lifelong omnivores looking for an "awakening" to seasoned vegans needing a refresher.
By showing people how to take control of their health through diet, exercise, and lifestyle strategies, Muelrath's first-rate advice is only made better by her accompanying 25 mouth-watering recipes.
If you subscribe to VegNews, perhaps you have your copy of the new issue already!  Mine hasn't arrived yet, but I was able to snap up a gift copy when I was invited to come by the VegNews offices in San Francisco for a photo (below) with the new issue and VegNews Publisher and Co-founder Colleen Holland.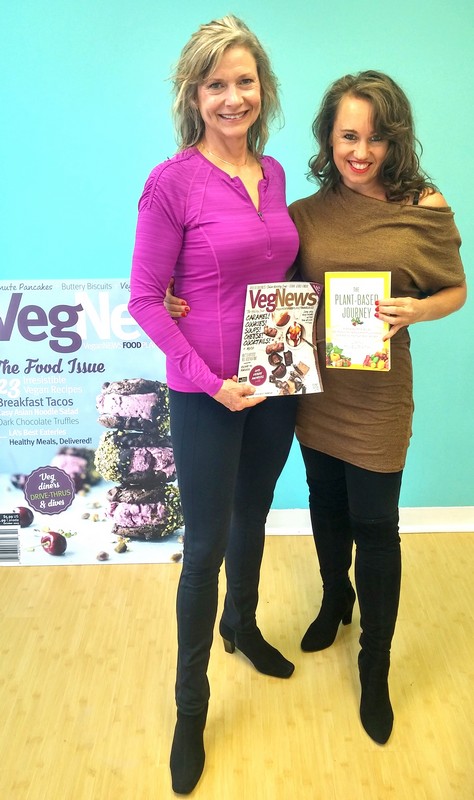 This issue of VegNews is their most popular of the year, as it features the reader awards, VegNews awards, and honorable mentions of all sorts.  In this issue of VegNews – the November-December issue – you'll see profiles also of several superstars in the veg community: Gene Baur (book of the year, The Farm Sanctuary Life!), Miyoko's Creamery (product of the year), Moby (person of the year), a feature by new author Tracey Stewart, and a joy-of-eating assortment of holiday recipes and gorgeous pictures.

Thank you, VegNews, for putting this star on Journey's chart!