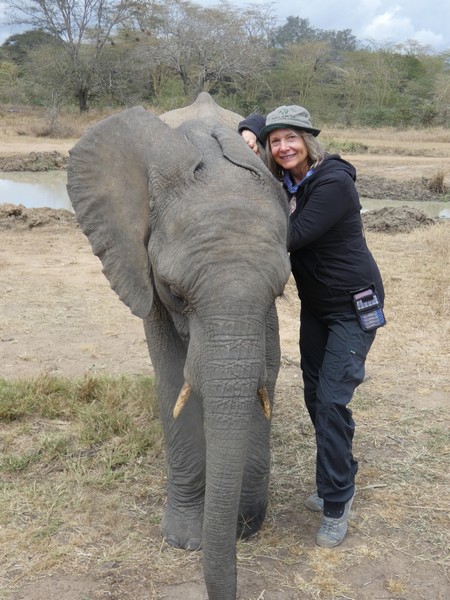 We've just returned from our fifth journey to Africa.
Wildlife advocacy and adventure travel keep my husband Greg and I coming back. Once you get Africa in your blood, you can't help but return each opportunity you get.
Maybe it's because it's where we all, way back when, came from.
Maybe it's because of the extraordinary light and colors and wildlife.
Maybe it's the compelling story and heartbreaking saga of the animals, none the least of which is our dear elephants.  Victims of horrible crimes against their families and lives in the name of the ivory market, and constantly displaced due to human-wildlife conflict, these beautiful and intelligent-beyond-comprehension creatures would not be here today if not for the efforts of the humans who organize to protect them in every way possible.  Yet still, it isn't enough.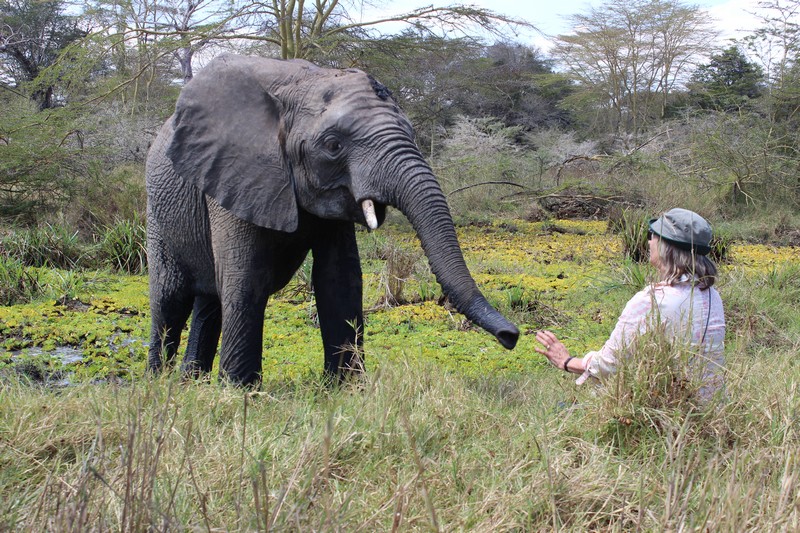 This time on our journey we stayed at two of the Reintegration Units established by the David Sheldrick Wildlife Trust.  This is an organization and a force that we have supported and worked with for years.  The reintigration units are established as halfway houses for orphaned elephants.  It is here that they learn to live in the wild by adventuring into the wild under the supervision of theei keepers.  Here, the orphaned elephants meet wild elephants and after some time – years in fact – they start to self-select to stay in the wild, mate with wild elephants, and even – yes, it is starting to happen – return to introduce their wild born elephants to their keepers!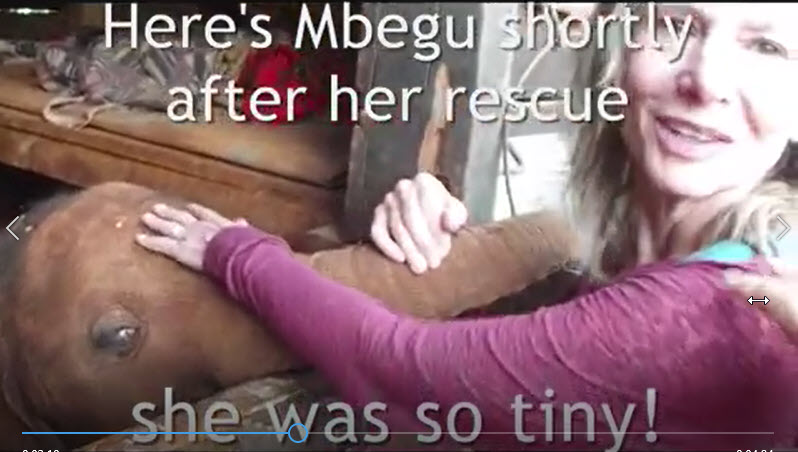 It is through DSWT that we first adopted an elephant orphan – Mbegu – and since then we have contributed to the fostering funds of several more elephants, directly by fostering and in an even larger way by visiting the nursery and reintigration units that are the front lines of elephant rescue.  Having these presences in the bush is of huge importance in decreasing ivory poaching and wildlands encroachment by herders.
In this video, the latest film from Greg, you will see the story of our of our newest fosters, Quanza.  The story of her family demise at the hands of ivory poachers is heartbreaking.  The video tells the tale.
I hope you enjoy this latest film from Greg.  It moves me to tears each time I see it. Just remember that there IS something we can do about it.  We can, first of all, not buy ivory trinkets and we can be vegan.  We can tell others about these issues.  We can adopt orphaned elephants.  We can, in so many ways, be the change we wish to see in the world.
May all lives be filled with greater ease and happiness,