If I could induce labor on this one, I would.
Though The Plant-Based Journey has an official due date of September 15, this mama is eager for delivery.
The good news is that, with the good graces of my publisher and the fine folks at BenBella Books, we've created a Preview of Journey so you can get a tiny taste of what's coming.
How does that sound?
Three celebrations in one
And what better way to celebrate the launch of our new website, my birthday, and Journey trotting off to print production than with a book giveaway?
First, the birthday!
Thank you for your lovely emails, lively facebook notes, and kind good wishes on my birthday last week.
It's been a phenomenal year and I know the next will bring even more shining adventures and the opportunity to meet more of you, my fine friends, loyal readers and fellow sojourners on this path.
Greg surprised me with a custom card with a photo from our wedding day and two bio books on women and wildlife in Africa.
My favorite book genre is travel adventure! So these are books that will get read.
And we are scheduled to venture back to Africa to check in on the David Sheldrick Wildlife Trust elephant orphanage we  support, so I've got my airplane read ready.
For breakfast I served brown rice waffles with chocolate cherries.  I ate two.  Waffles, that is.
Lots of chocolate cherries.
Birthday dinner and cheat-the-clock enchiladas
I am a huge enchilada fan – anything corn, bean, and sauce gets my interest every time.
At the same time, I'm a lazy cook.  How to make the two meet?
Here's my cheat-the-clock method of making enchiladas.
I layer sauce (my recipe is Turtle Beach Enchilada Sauce which will soon be in your hands because we couldn't fit all my recipes into Journey so it's coming your way as a gift later this summer!) with corn tortillas, black beans, brown rice, and corn kernels into a quiche pan, cover it, and heave the whole thing into the oven for baking.
If you don't like rolling every single enchilada and getting sauce all over the counter (and you), then this is a good way to go.
Here's what she looks like after baking.  I sliced and served with Vegan Sour Cream – recipe also coming to you soon!
Dessert
Had to be chocolate, of course.
I made chocolate cake from my friend Miyoko Schinner's new book The Homemade Vegan Pantry, and served it with Mandarin Chocolate Ice Cream (recipe coming to you via The Plant-Based Journey – in the "Crowd Pleasers and Can't Misses" chapter).
Here's a snapshot of my plate.
And now – the first Plant-Based Journey book giveaway!
First, just to be clear, entering the giveaway is not required to download the Preview.
That's yours, no matter what.
Yet if you'd like to join in the fun, here's how to enter the giveaway – the first ever for Journey, and the first for the newest incarnation of our website.
By the way, in this exclusive preview of The Plant-Based Journey – about 40 pages long  – you will discover:
The Preface, by T. Colin Campbell, PhD, author of The China Study, and Howard Jacobson, PhD, co-authors of Whole:  Rethinking the Science of Nutrition. (I know! This is author-died-and-went-to-heaven material!)
The Foreword, by Neal Barnard, M.D. (How did I get so lucky?)
The Introduction and Chapter One, by yours truly, which introduces the 5 Steps of the Plant-Based Journey, dives into the 'whys' and gets those plant-based journey juices flowing.
Excerpt from the Preface by T. Colin Campbell and Howard Jacobson
The Preface by Drs. Campbell and Howard Jacobson captures so well the heart of Journey's message.  Here's a tiny peek:
"…when my Whole contributing author and co-writer of this preface, Howard Jacobson, told me that Lani Muelrath was working on the book you now hold in your hands, I knew it was the companion volume to Whole that needed to be written.

Lani has been on the plant-based journey far longer than we have (decades, in fact, before I coined the phrase "whole food, plant-based" to describe more accurately than "vegan" the dietary pattern shown to promote individual and global well-being). As she humbly writes, she's made all the mistakes so you don't have to.

It's one thing to have a guide who's already mastered the path you're about to walk; it's another thing entirely when that guide has devoted herself to understanding how and when and why people succeed and how, when and why they stumble. Lani's own transition to a whole food, plant-based lifestyle and subsequent health, energy, and fitness are admirable and instructive. But it's her experience coaching thousands from initial awakening to unconscious competence that makes her a powerful partner on your own plant-based journey.

As researchers, we have long love affairs with valid data and validated theories. We're happy to report that this book contains both. Not only has Lani scoured the medical and nutritional literature to present her case for a plant-based diet, she has also devoured the literature on habit formation and behavior change, exercise physiology and brain function, and psychological processes of decision making.

The most useful data, however, comes from Lani's own research. She surveyed over 1200 people at various stages of the plant-based journey, to discover what they found helpful, what strategies did and didn't work, and what advice they'd give to someone just about to take the first step.

If you are just starting out, or finding yourself struggling to eat in accord with your knowledge and your values, or looking to take your plant-based game to the next level, The Plant-Based Journey is your new best friend…"*
Grab your free preview now and enjoy the entire preface – which also spills some interesting details about the journey of The China Study.
Three simple steps to enter the giveaway:
Download your free copy of The Plant-Based Journey Preview by putting your email address in the window provided in the "Exlusive Preview" box.  Be sure to confirm by clicking on the confirmation link that will come to your email box.
Come back to this page and share this page with a friend via the social media or email links in the footer or sidebar.  Spread the fun and share the love!
Post in the comments section below that you have grabbed your copy of the Preview (I want to be sure she gets smoothly and swiftly into your possession!) and shared this post.
It's that easy.
Winner of a free copy of The Plant-Based Journey will be drawn randomly from all entries submitted before midnight EST Wednesday June 10, 2015.  She'll be shipped to the winner upon publication September 15.
Thanks for your enthusiasm, support, and great good company!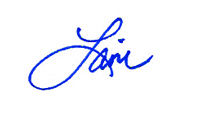 P.S. I am, of course, dying to know how you like the new look around here. I really wanted to create something with even more information, education, solutions, and resources – which will continue to grow as we settle in for the adventure. If you love the new look and function of the website, please let me know, tell me what you like, and share her like crazy with your friends!  And by all means, if a link isn't working or there's another bug in the works, be sure to send me a message via the contact form or email so we can do a pronto repair.
P.P.S. You can see all the endorsements for the book – Dr. and Rip Esselstyn, Suzi Amis Cameron and James Cameron, John and Mary McDougall, Kathy Freston – I think seventeen in all – on The Plant-Based Journey page here.
Avanti!
____________
*excerpt from The Plant-Based Journey: A Step-by-Step Guide to Transition to a Healthy Lifestyle and Achieving Your Ideal Weight, by Lani Muelrath, 2015, courtesy BenBella Books.