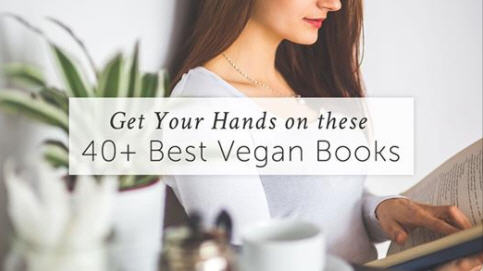 I don't know about you, but I always enjoy diving into "best books" lists to see if I can spot an old favorite. Or find a new one.
And when I discover that a book authored by yours truly is on the list, well, how fun is that?
And in this case, the treat is twice as nice!
For this week Nutriciously.com posted their The 40+ Best Vegan Books You Must Get Your Hands On In 2017.
And both The Plant-Based Journey and The Mindful Vegan made the list!
The List
The rest of this top 40 (actually 42) list contains works by some of my favorite authors – Melanie Joy (Why We Love Dogs, Eat Pigs, and Wear Cows), Michael Greger (How Not to Die), T. Colin Campbell (The China Study), Neal Barnard (The Cheese Trap) Brenda Davis (Becoming Vegan), Angela Liddon (Oh She Glows Cookbook), Kim Campbell (The Plant Pure Kitchen), Dreena Burton (Plant-Powered Families)- and that's just for starters.
It's easier just to jump over to the Top 40 page and take a look for yourself. Maybe you'll recognize an old favorite or find a new one yourself.
Click HERE to see the entire list of Top Vegan Books for 2017.
Included, you will find  a brief description and review of each book, along with pictures of their covers.
Thank you Nutriciously for this spectacular honor!
Which of these 40 books make YOUR "best" list?  And which would you add?  Please, comment in replies below as I'd love to hear all about it!